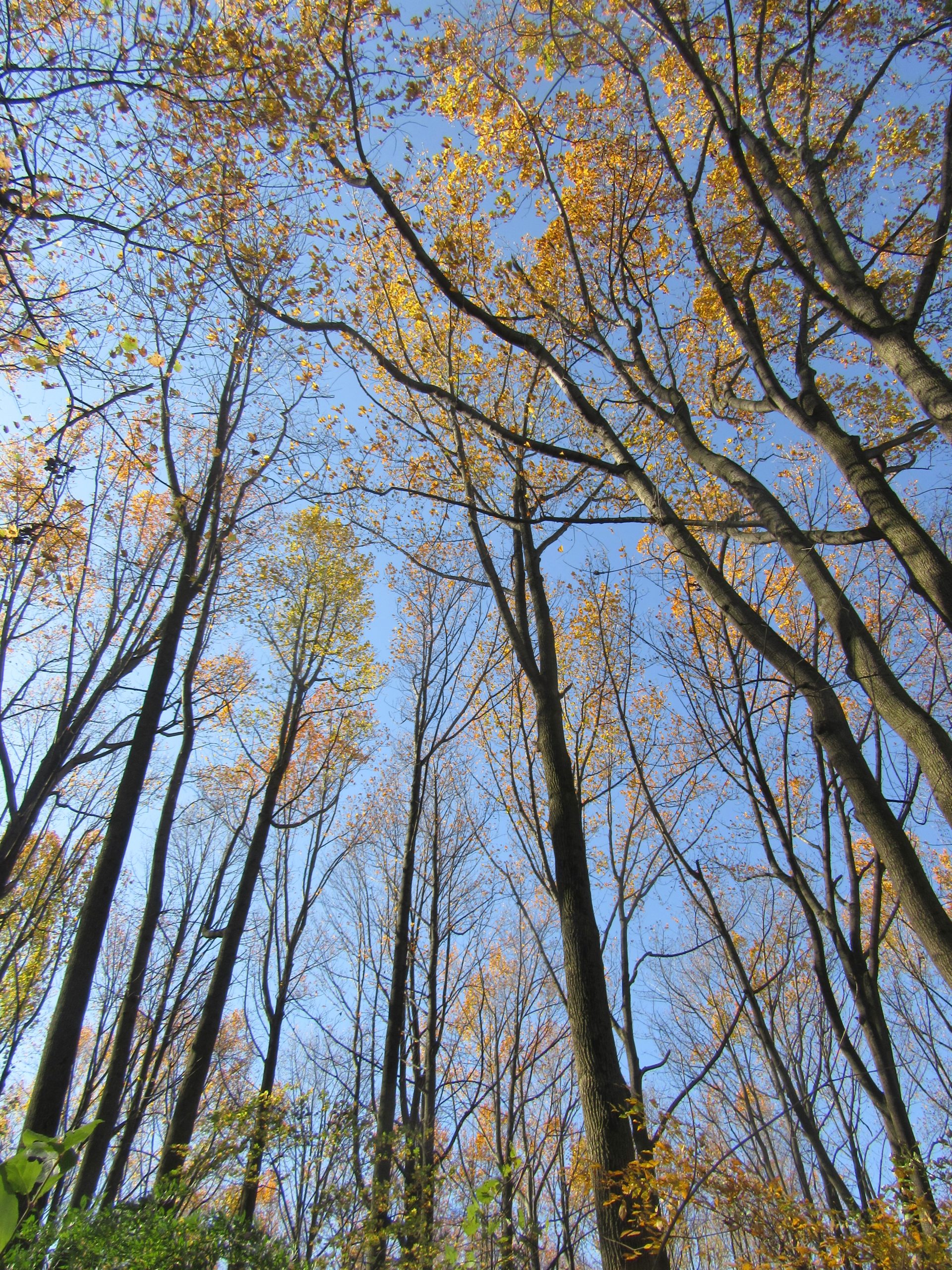 History Of The
Horse-Shoe Trail
The history of the Trail is closely related to the development of the iron industry in this part of Pennsylvania during the eighteenth and nineteenth centuries.
The many furnaces and forges were connected by trails leading through the charcoal forests between them. Portions of these trails have survived to become today's Horse-Shoe Trail.
Manada Furnace Ruins
Dauphin County, PA
-d
Iron ore was abundant as an outcrop along the ridges and low mountains of the region. Lime, the needed flux, was equally plentiful at hand. Charcoal, the only fuel then known which could produce sufficient heat to smelt iron ore, could be produced from seemingly limitless forest in the area. Water power to drive the wheels of the blast furnaces was also available. William Penn encouraged the mining and manufacture of iron in this colony.
At first iron smelting was almost a cottage industry as numerous small blast furnaces sprung up casting pig iron. Then forges were built to produce finished goods, such as cast iron stoves and other simple castings. Steel was refined from pig iron by forging.
As the industry grew, the more enterprising men began to acquire the forest lands for charcoal production and to consolidate the smaller furnaces and forges under single management. Those were the iron masters. Some of the better known iron masters were Thomas Rutter, Peter Grubb, Henry Stiegel and Robert Coleman, even though others built furnaces before them.
Peter Grubb, whose family had come from Cornwall, England, started Cornwall Furnace in Lebanon County as early as 1739. Many of his descendents also became iron masters.
Henry Stiegel came from Germany in 1750 and married into the iron making business and then built an empire centered at Elizabeth Furnace in Lancaster County. He founded the town of Manheim, where he later produced the famous Stiegel glass.
Robert Coleman emigrated from Ireland in 1764. He too got his start by marrying into the business and went on to become the greatest iron master of them all, establishing a dynasty in the industry. Eventually the Colemans controlled both the Cornwall and Elizabeth operations and many more.
During the Revolutionary War, this industry was essential in providing the Continental Army with shot and other needed war material. During the Civil War, the industry supplied the Union Army.
The better known of the old furnace and forge sites near the Trail are:
Colebrook Furnace
Cornwall Furnace
Coventry
Elizabeth Furnace
Hopewell Furnace
Joanna Furnace
Manada Furnace
Mount Hope Furnace
Speedwell Forge
Upper and Lower Valley Forges
Upper Hopewell Forge and Old Forge
Warwick Furnace
With the advance of anthracite furnaces elsewhere in the country the local iron industry declined and most of it had ceased operation by 1900.